Shop from the comfort of your home
The journey to your new vehicle starts with the click of a button.

1. Find your perfect vehicle and click Buy Online.


2. Enter in your Name, Email and Phone.
3. Choose delivery location.
4. If you have a trade-in you can enter it now, or choose no trade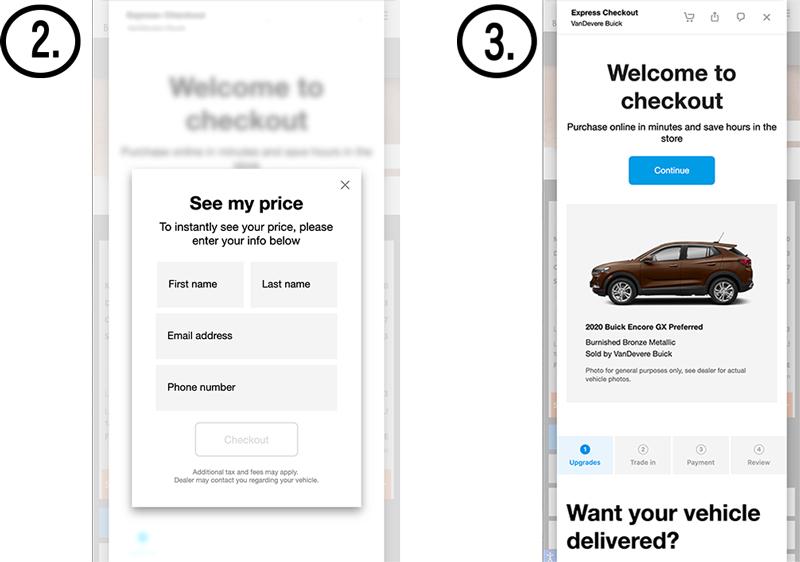 5. Choose Finance, Lease or Cash. Select Credit score
and adjust payment options as desired.


6. Enter in your remaining information.


7. Enter in your information for the credit application.


8. Review and submit.


9. Enjoy your new ride!


10. Call 330-436-0231 with any questions.